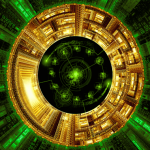 Intelligence-Solution's Solution Engineering Rates
for the Solutions Engineer labor category
Solution Engineers are highly technical individuals with in depth knowledge of system integration especially in the area of large data solutions.
Solution Engineers integrate the best technical solutions, specifically customized to augment customer's existing infrastructure. Their extensive knowledge
data ingestion, modeling, and production of data results makes these engineers elite in their field.
All Solution Engineer's are required to have a minimum of a BS in a related technical field and certifications in large scale solutions.
Solution Engineer has a minimum of 15 years experience in large scale computing environments with a minimum of 10 years focused on large scale data solutions.
Sr. Solution Engineer has a minimum of 20 years experience in large scale computing environments with a minimum of 10 years focused on large scale data solutions.
Principal Solution Engineer has a minimum of 25 years experience in large scale computing environments with a minimum of 10 years focused on large scale data solutions.


| | | | |
| --- | --- | --- | --- |
| Year | Solutions Engineer | Sr. Solutions Engineer | Principal Solutions Engineer |
| 2015 | $165.00 | $187.50 | $210.00 |
| 2016 | $169.13 | $192.19 | $215.25 |
| 2017 | $173.25 | $196.88 | $220.50 |