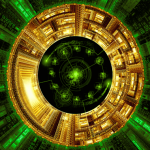 Intelligence-Solution personnel have over 30 years of combined experience in Large-Scale Data Solutions. As the definition of Large-Scale data continues to evolve, I-S continues to seek innovative technologies to best meet the needs of its customers. We align the best technology products from both the Open Source and Enterprise worlds with the right personnel to create the Intelligence-Solution.
Personnel:
System Architects design custom solutions that will integrate into existing architectures. Solutions include hardware and software components along with staffing recommendations. Our System Architects provide procurement support as necessary.
Data Architects create data models and data solutions that balance ease of use with efficiency. Top-down and bottom-up are strategies that influence the information processing and knowledge ordering of their designs.
Production Engineers provide the care and feeding of the techncial solution. Data processing proceedures, scheduling and version management are included in this role.
Operations and Maintenance Engineers manage the system configuration and product lifecycle. These engineers are skilled in cluster configuration and mangement, network configuration, security policy design and implementation, along with Operating System and hardware maintenance.
Product Integration:
OpenSource Technologies:
Enterprise Technologies: